---
---
THE
GEORGE W. COLE CIRCUS
Mackinaw City, Michigan--1957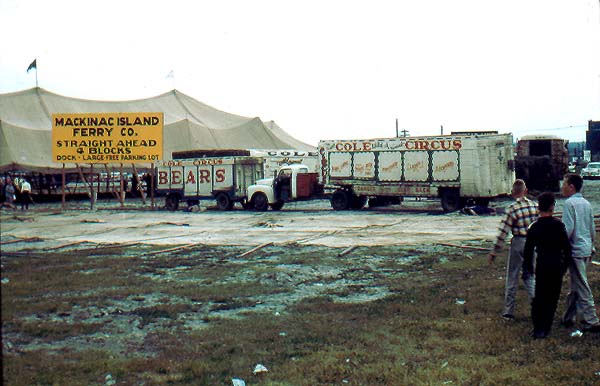 In the summer of 1957, the GEORGE W. COLE CIRCUS set up in the center of downtown Mackinaw City, Michigan on the shore of the Straits of Mackinac.
Behind the camel's rear hump you can see across Huron Avenue to the stone wall of the Mackinaw City Village Hall. That's right, northern Michigan's Mackinaw City IS incorporated as a village.
---
1962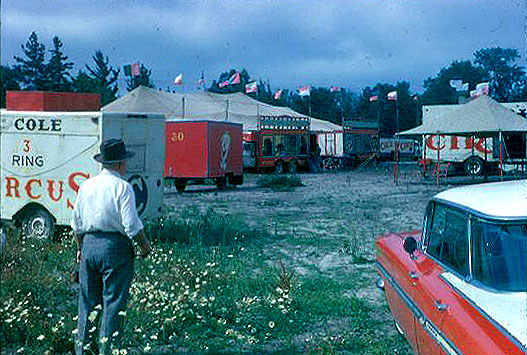 GEORGE W. COLE returned to Mackinaw City in 1962. This mid-morning pic shows a much nicer lot than the one used in 1957.
---
On the next page you can see HOXIE BROS. CIRCUS POSTERS.
Or you may go back to the CIRCUS INDEX