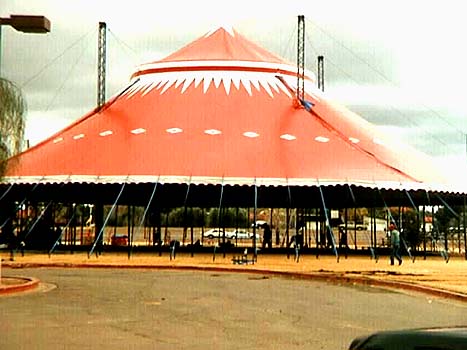 The CIRCUS FLORA tent seated an audience of 1500. This is
is how it appeared while being erected in Scottsdale.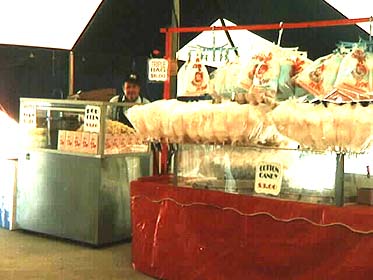 The Popcorn and Cotton Candy Concession was operated by BO ROESSNER who can be seen standing behind the Popcorn Counter.
Here's a closeup of the Cotton Candy Display.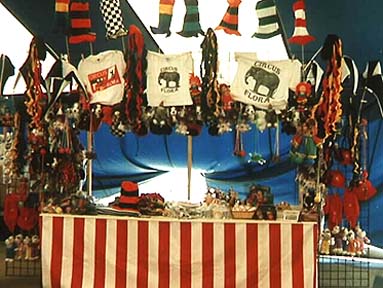 The Novelty Concession was operated by NITA ROESSNER who snapped all of the photos appearing above.
Thanks NITA and BO for supplying these colorful pictures!
---
On the next page is a photo of one of FIVE CARVED ELEPHANT MEMORIALS at SHOWMEN'S REST, in Chicago's Woodlawn Cemetery.
If you prefer to do so you may return to MY HOME PAGE.