COLE BROS. CIRCUS
COLUMBIA AVENUE SHOW GROUNDS
PONTIAC, MICHIGAN--1946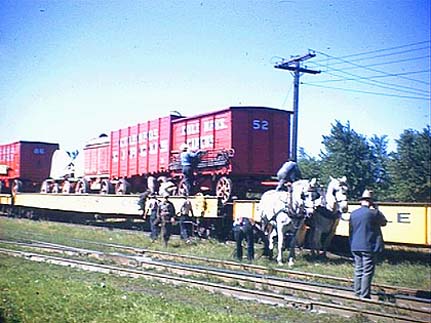 Horses to pull the wagons, and men to steer them by hanging onto the wagon tongues were still used to unload the long circus trains of this era.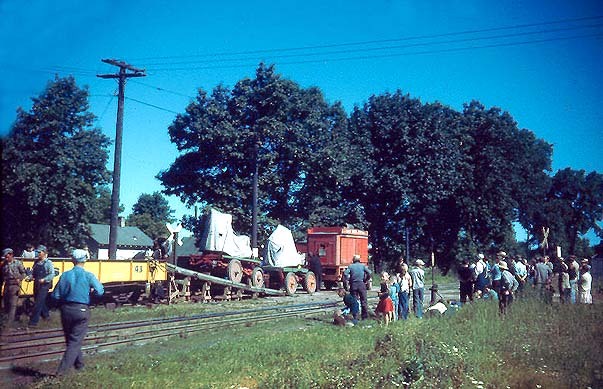 Here you can see how the wagons were off loaded down a ramp placed at the end of the last car.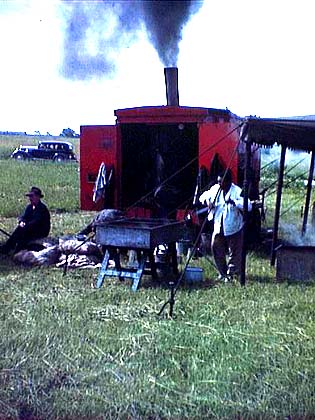 Coal and steam provided heat for cooking, while a canoe paddle served as an effective tool for stirring the ingredients of a hearty breakfast.
---
Turn to the next page for MORE COLE BROS. PHOTOS.

Or you may return to the HOME PAGE.