THE CLYDE BEATTY CIRCUS
NEAR THE PONTIAC MALL
Waterford Township Michigan,1962.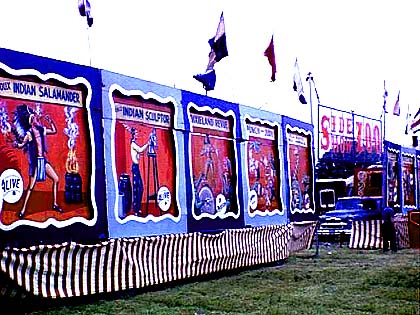 Sideshow billboards.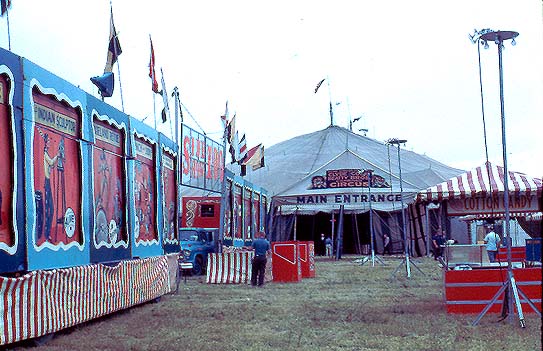 The MIDWAY.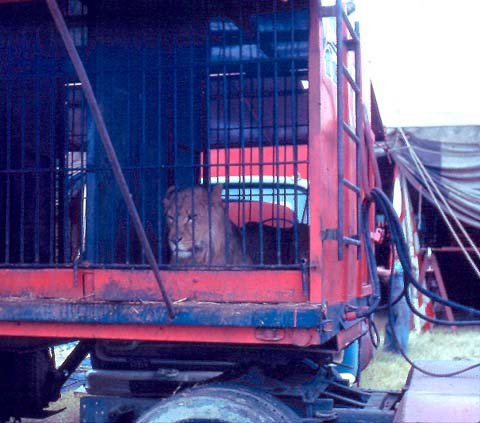 One of Clyde Beatty's performing lions.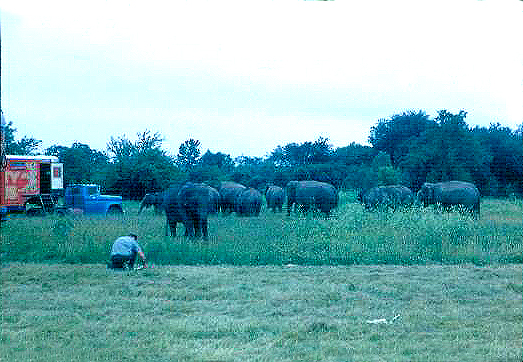 There's nothing like a field of free food to munch on.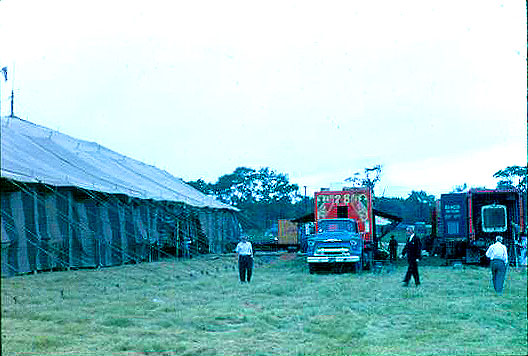 As you will note, the lot has been recently mowed. A few years later, when the
show returned to the same location, I had to stand among three foot
high weeds in a poorly lit tent while watching the sword
swallower, fire eater and others perform.
---
If you are looking for some SUPER CIRCUS LINKS click on: THE NEXT PAGE.
---
Or, if you'd prefer to do so, you may now return to the GREAT AMERICAN CIRCUSES HOME PAGE.