CARSON & BARNES CIRCUS
PONTIAC, MICHIGAN
1999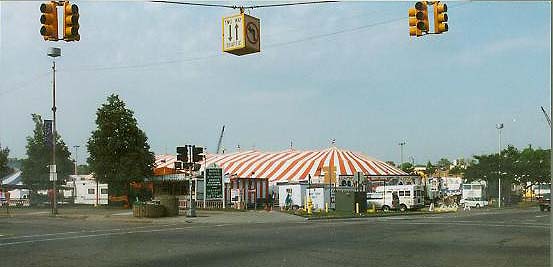 In 1999 CARSON & BARNES played Downtown Pontiac, Michigan at what is known as "The Phoenix Center."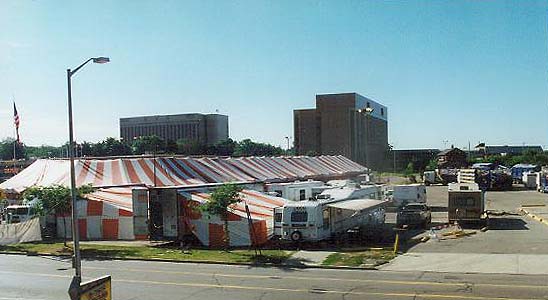 Numerous circus vehicles can be seen parked on the east side of the big top.
Off to the right is southbound Widetrack Drive. The cranes in the background are working on a new railroad bridge over Orchard Lake Avenue. The original was so low that it was often struck by high trucks.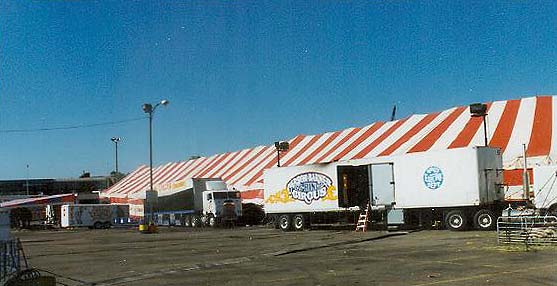 Here's a closer view of the giant 5 ring circus tent, touted at the time to be the largest one in the world.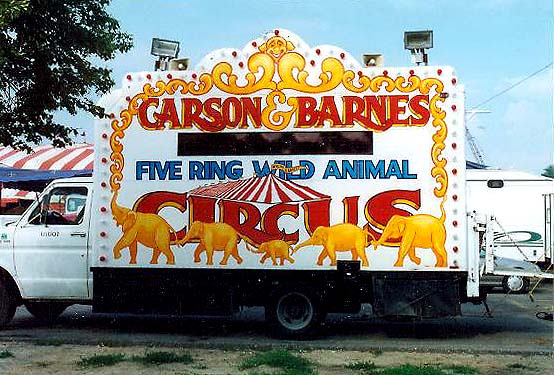 This is the sort of colorful vehicle that we like to see when a circus comes to town.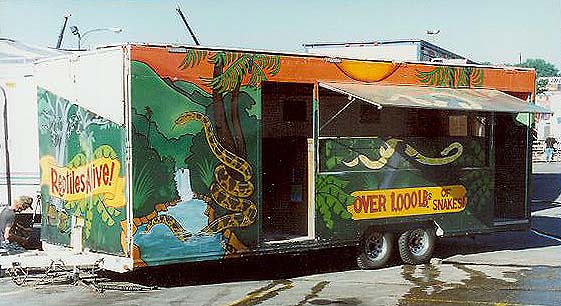 The Snake Show in the process of being set up.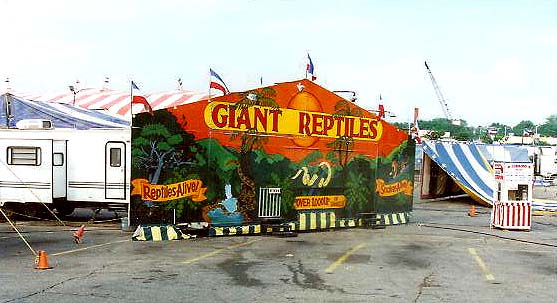 The Snake Show has been assembled. It will open as soon as the circus audience begins to arrive on the lot.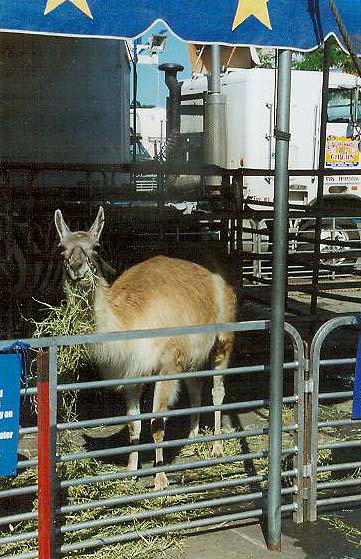 A member of the Menagerie enjoys breakfast.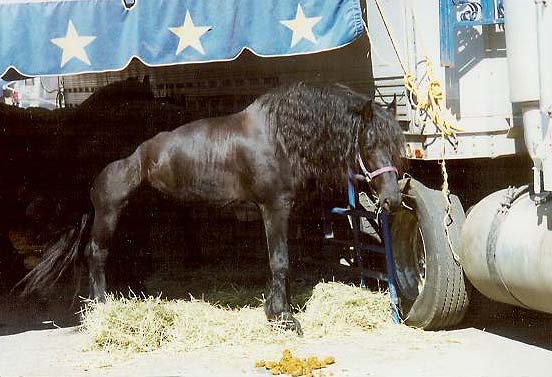 One of six performing Friesian Stallion liberty horses.